Activate Science
Thank you for registering!
Producttentoonstellingen van toonaangevende wetenschappelijke leveranciers
Presentatie van apparatuur, plastic materialen, reagentia & kits.
Technische uitleg over belangrijke toepassingen
'Speed demos'
Product stalen
Gratis versnaperingen
Doe mee en ga 'hands on' met de nieuwste producten, spreek rechtstreeks met de fabrikanten en maak gebruik van deze gelegenheid tot netwerken met collega's.
Treed toe tot een krachtig netwerk van labprofessionals terwijl wij een overzicht geven van de nieuwste producten en innovaties...
Volg ons op Twitter, Facebook en gebruik #InspireScience
Neem deel aan Activate Science
---
Commentaar Emily Quinton, European marketing communication manager: "Activate Science heeft het afgelopen jaar bijna 3000 bezoekers uit 8 europese landen bereikt en geeft volop mogelijkheden om op een klant locatie te netwerken of in aanraking te komen met de laatste producten."
Activate Science-evenementen zijn gericht naar het labpersoneel, inclusief iedereen die producten gebruikt of koopt. Het is een geweldige gelegenheid om te netwerken en rechtstreeks met de klant op locatie te spreken. Deelnemers zeggen dat ze het op prijs stellen om in een ontspannen atmosfeer, weg van het laboratorium, met leveranciers te kunnen spreken. Zij nemen tevens deel aan seminaries waarin onderwerpen worden behandeld die op dit moment relevant zijn voor hun werk. Ze leren over nieuwe technieken en ontwikkelingen waardoor ze de wereld gezonder, schoner en veiliger kunnen maken.
Neem dus deel! Reserveer uw deelname vandaag nog.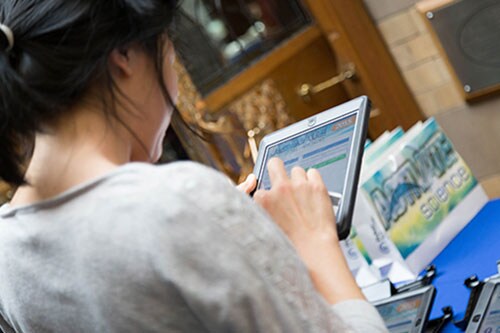 Locaties:
Op dit moment zijn geen Activate Science-evenementen in dit land gepland. Gelieve op een later tijdstip terug te komen voor meer informatie.
Bedankt!